FAQ

Frequently asked questions
What kind of scholarship do we have?
We are setting our own system of scholarship and granting to students every year.
And also we are applying to learning incentives for self payed foreign students, and LSH Asian scholarship foundation.
The 2nd graders are mainly target of the contest but, the 1st graders are also able to participate.

【The scholarship of Hiroshima International Business College (Original scholarship system of HIBC) 】
Amount : 100,000JPY, 50,000JPY, 30,000JPY

【Incentive for foreign students】
Amount : 48,000JPY/month 576,000JPY/year Payment period : 1 year

【LSH Asian scholarship foundation】
Amount : 100,000 JPY/year

【The others 】
Composition competition, Speech competition Amout : 50,000 JPY(1st prize ) 10,000 JPY (perticipation prize)

【Authorized condition】
■Attendance 100% ■Ecxellence grades ■Learning Attitude ■Recommendation letter from homeroom teachers
■Perticipation to school activities or

being judged by any other points in general.
■Hiroshima International Business College Incentive
■Scholarships for International Students
■LSH Asia Scholarship
■Kiwanis International Student Composition Contest
■Speech Competition Grand Prize
■Best Reading And Speaking Competition Excellence Award
Is treamet fee at the hospitals expensive in Japan?
You basically need to sign up with 2 different kinds of insuarance in order to reduce the burden of treatment cost.

1. To sign up to national health insuarance,
which is the insuarance system covered 70% of the treatment fee by Japan.

2. To sign up to fraternal insuarance of Japanese language school cooperative association.
Which is covered 30% of self burden.(dentists and gynecologies are exceptions.)
Are students able to have part time jobs?
Labor is basically not admitted but,
if you apply to activity authorization out of the qualification, then part time job within 28 hours per week will be possible.
What about the places to live?
We prepare the daily nessecities such as thick bed quilt, consumer electronics, tablewares at the student's dormitory.
There are some super markets around the dorm, so it is convinient for the daily life.
Please let us know how to dispose the trash.
Trash needs to be separated when it is disposed into combustible waste, incombustible waste, glass bottles, glassies.
Please be careful and make sure cans and bottles are not going to be mingled in ordinary trash.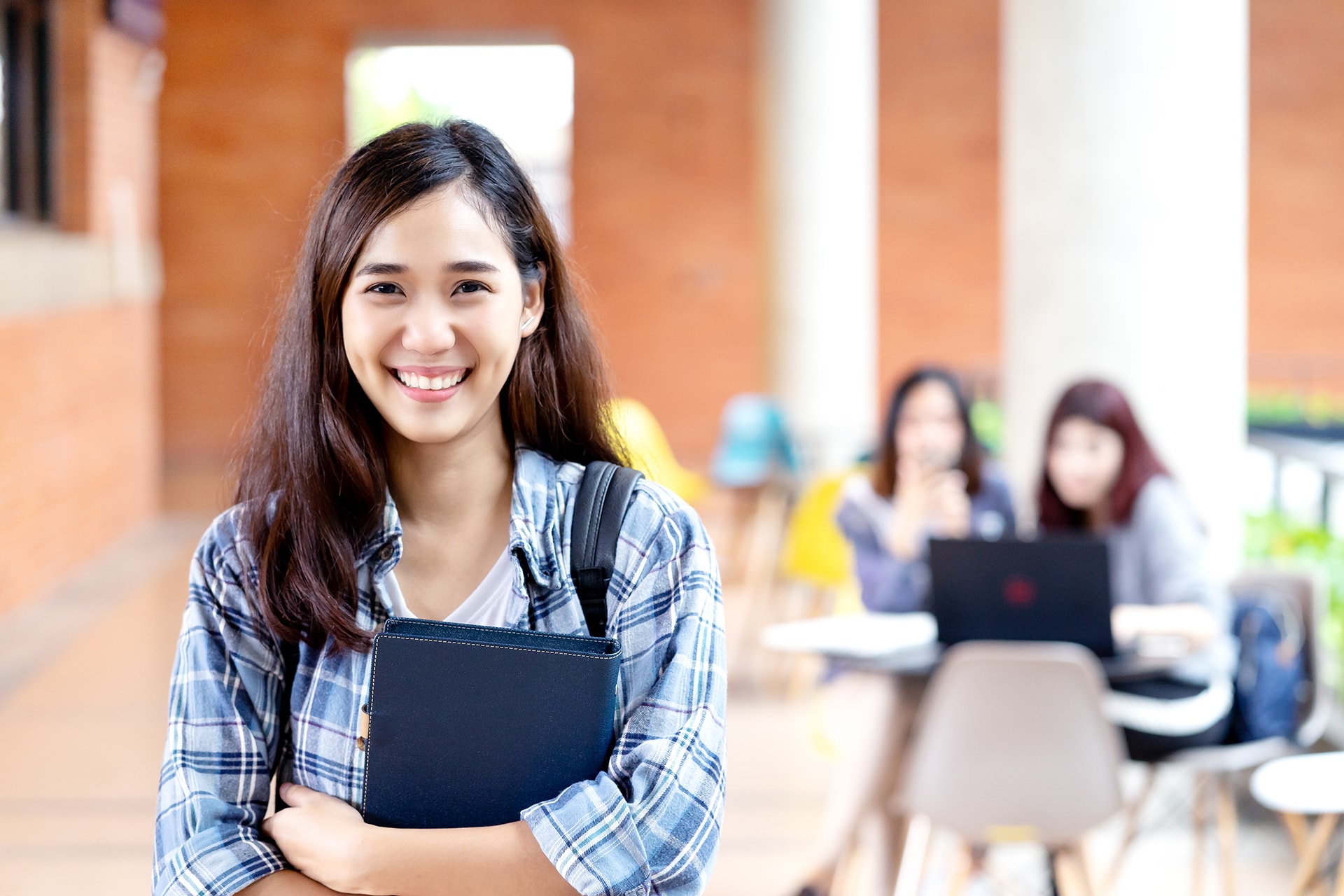 October 2022 Enrollment
Japanese Language Course
Recruitment students
Right now at Hiroshima International Business College, a vocational school
We are looking for students to enroll in October.
View More